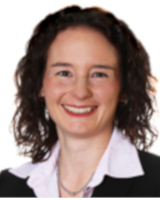 Stephanie Sprague Sobkowiak
Firm: Murtha Cullina
Location: Stamford -CT
177 Broad Street 16th Floor




Stamford, CT 06901




USA
Tel : 203-653-5400

Fax : 203-653-5444

Email : ssobkowiak@murthalaw.com

As the Co-Chair of the Firm's Health Care Practice Group, Stephanie Sobkowiak represents health systems, hospitals, physicians, physician groups and other clients in the health care industry. Her practice includes assisting those clients with a wide range of compliance, regulatory, managed care, risk management and reimbursement issues, including fraud and abuse, payor contracts, medical staff and credentialing matters, Certificates of Need and HIPAA and related security breaches.
Stephanie has experience assisting health care clients with a wide variety of contracts, from physician and physician extender employment agreements to service agreements and medical staff bylaws and related documents. She has negotiated numerous managed care agreements and counseled clients on a variety of issues related to payor relationships. She has drafted and negotiated numerous purchase and sale transactions for health care clients. She has also worked with physicians and other practitioners involved in matters before the Department of Public Health and with other health care providers involved in a variety of Medicare/Medicaid matters. She has lectured on meaningful use of electronic health records and general medical records issues as well as various other CMS and state law requirements.
Beginning her legal career as an associate in the Firm's Corporate and Health Care Departments, Stephanie also worked with Jeffers Cowherd P.C. where she practiced health care as well as promotions and marketing law. Her promotions and marketing practice includes client counseling, contract negotiation and preparation of sweepstakes and contest rules, including campaigns run through social media.
Stephanie received her B.S. summa cum laude from the University of Delaware and received her J.D. from Boston College Law School.
---
Murtha Cullina
What sets Murtha apart? Is it over 100 attorneys who understand your legal and business needs and how to address those needs? The fact that we are the go-to firm that knows your industry? Or that we respond with excellent service, high-quality legal work and cost-effective results? It's all that – but at Murtha, it's more.
Our client service begins with interdisciplinary teams of regulatory, litigation and transactional attorneys, as well as Connecticut government affairs professionals, who know industries – particularly energy, health care, long term care, construction, retail and hospitality, community banking and water. We also have boutique practices in trusts and estates, bankruptcy, intellectual property, immigration, and municipal law. When our clients need help anywhere else in the United States or around the world, we supplement our representation with access to the worldwide law firm network of Lex Mundi. Our lawyers are leaders in their fields and are recognized repeatedly for their legal work. Our greatest reward, however, is the repeat business of our many loyal clients.
Because our lawyers know these industries and take the time to understand our clients' businesses, we bring more insight to bear on our clients' problems and more vision to achieve our clients' goals. Murtha attorneys provide more commitment from the start of a relationship when we learn your business until we achieve the results you need. We also provide cost-effective service and will entertain alternative fees when those are in the best interests of our clients and the firm. Because we provide more value, DuPont, and others have chosen us to represent them throughout New England in competitive convergence processes. We tailor our efforts to fit our clients' needs. Need a quick response? You'll get it. Have a complex issue? We'll address each nuance. Your issue is our issue. Your success is our success.