Premier Health Care Lawyers: your portal to the nation's leading health care attorneys and practice area news
 In the United States, Health law is the wide body of law that regulates the provision of health care services. Health law governs the relationship between those who provide health care and those who receive it. There are many topics and subtopics involved in the provision of health care law including provision of services, contracts, employment law and fraud. Health lawyers may focus on one area of health care law, or they may provide comprehensive legal services for a health care provider.
Each year Premier Health Care Lawyers (PHCL) researches and recommends leading health care lawyers across the United States.  PHCL lists only one attorney and firm in each city and inclusion to the guide is by invitation only.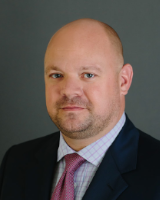 Mr. Leardi is a 2004 cum laude graduate of the Seton Hall University School of Law, where he served as an editor of the Seton Hall Law Review and won the Eugene R. Gressman Moot Court Competition. He is admitted to practice in New York and New Jersey. Mr. Leardi [...]
Lately, there seems to be an overdose of OTC (Over the Counter) drug cases. Everywhere we look, we see more and more lawsuits centered on OTC's, both in the areas of product liability and consumer fraud. Is it because OTC litigation offers plaintiff lawyers the prospect of a huge potential plaintiff population? Is it because, unlike with prescription medications, plaintiffs
[...]
Key takeaways New requirements will apply to baby food in California starting in 2025. Manufacturers must publicly disclose test results and must include information on product labels regarding heavy metal content. FDA draft guidance on heavy metals in baby food expected in 2024. New requirements for baby food in California It has been a busy month for California Governor Gavin
[...]