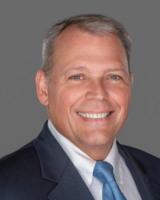 Robert N. Nicholson
Firm: Nicholson & Eastin, LLP
Location: Fort Lauderdale - FL
707 N.E. Third Avenue, Suite 301




Fort Lauderdale, FL 33304




USA
Tel : 954-634-4400

Fax : 954-634-4418

Email : Robert@NicholsonEastin.com

Mr. Nicholson is a former state and federal prosecutor with extensive experience in healthcare compliance, white collar, and regulatory enforcement matters. He has over 25 years experience and is a frequent instructor and lecturer on federal and state enforcement matters relating to the healthcare industry, the False Claims Act and white collar criminal defense matters. Mr. Nicholson concentrates his practice on representing licensed professionals and other healthcare providers in all phases of administrative, civil and criminal health care regulatory matters. Mr. Nicholson represents clients before licensing boards; before federal regulatory agencies such as HHS, DEA, and FDA; in state criminal investigations; and in federal grand jury investigations. He also represents professionals and entities in all regulated industries in federal and state white collar criminal matters. Mr. Nicholson is an accomplished trial attorney, having tried numerous cases in state and federal courts, as well as before administrative agencies. Mr. Nicholson also represents healthcare providers in civil litigation relating to health care and related commercial litigation matters.
Before entering private practice, Mr. Nicholson practiced law in South Florida as an Assistant United States Attorney. During his last 10 years with the United States Attorneys Office, he prosecuted health care fraud, False Claims Act, drug diversion and FDA regulatory cases. Mr. Nicholson was twice selected to serve as the national Healthcare Fraud Coordinator and national Affirmative Civil Enforcement Coordinator at the Executive Office for United States Attorneys.
Mr. Nicholson is an Adjunct Professor of Law teaching Health Care Fraud and Abuse and is a regular speaker at conferences on healthcare fraud, False Claims Act, drug diversion and FDA enforcement matters, and he has published multiple articles and guides on these topics as well. Additionally, Mr. Nicholson is frequently quoted in healthcare industry professional and trade journals.
---
Nicholson & Eastin, LLP
The attorneys at Nicholson & Eastin, LLP concentrate their practice on assisting health care providers and health care entities in navigating the complex regulatory landscape affecting the health care delivery system, in white-collar criminal defense matters, and in related commercial litigation matters related to their businesses.
The attorneys at Nicholson & Eastin, LLP work closely with our clients to find the most efficient and effective strategy for handling litigation matters, and when appropriate, avoiding litigation or negative regulatory action if possible. Our extensive regulatory and litigation background gives us the experience necessary to aggressively litigate on behalf of our clients when it's called for, but also the confidence to advise our clients away from litigation when it is not in their best interest.
We have offices in both Southern Florida and Northern Florida, and we represent clients throughout the state of Florida.