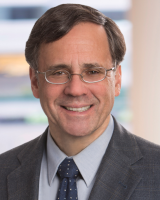 Robert F. Leibenluft
Firm: Hogan Lovells
Location: Washington - DC
Columbia Square 555 Thirteenth Street, NW




Washington, D.C. 20004




USA
Tel : 202 637 5789

Fax : 202 637 5910

Email : robert.leibenluft@hoganlovells.com

Bob Leibenluft's antitrust practice is unusual in that it focuses on only one industry – health care and life sciences – yet it spans all industry sectors, including providers, payers, and drug and device manufacturers. He brings over 35 years of experience, including heading the FTC Health Care Division, to his representation of clients in counseling, investigations, transactions, and litigation matters.
Starting at the firm in 1981 as a health regulatory lawyer, Bob became a nationally recognized lawyer on Medicare issues. His deep understanding of the industry was a reason he was asked to lead the FTC Health Care Division in the mid-1990s, where he supervised drafting of the FTC/DOJ Health Policy Statements, which first addressed clinical integration, and led investigations of hospital mergers and physician networks.
On a pro bono basis, Bob has led a 10-year review of the D.C. government's response to HIV/AIDs, advised the government of Liberia on a new public health law, and provided antitrust advice to the CEO Roundtable on Cancer.
Chambers USA describes Bob as "renowned for his expertise in health care antitrust and is singled out by a source as someone who really knows how the system works" and who is hailed by peers as a "terrific health care antitrust lawyer."
Bob is an inaugural fellow and former vice president of the American Health Lawyers Association. He is a former Chair of the ABA Antitrust Section's Health and Pharmaceuticals Committee, Joint Conduct Committee, and State Enforcement Committee. Bob also served as Chair of the Board of Directors of HCI3, the parent of Prometheus Payment, and Bridges-to-Excellence. He teaches the course Antitrust in the Health Care Sector at George Washington School of Law, where he is an adjunct professor.
---
Hogan Lovells
Change is happening faster than ever, and to stay ahead, you need to anticipate what's next. Legal challenges come from all directions. We understand and work together with you to solve the toughest legal issues in major industries and commercial centers around the world. Whether you're expanding into new markets, considering capital from new sources, or dealing with increasingly complex regulation or disputes, we can help. Whether change brings opportunity, risk, or disruption, be ready by working with Hogan Lovells.
A fast-changing and inter-connected world requires fresh thinking combined with proven experience. That's what we provide. Progress starts with ideas. And while imagination helps at every level, our legal solutions are aligned with your business strategy. Our experience in cross-border and emerging economies gives us the market perspective to be your global partner. We believe that when knowledge travels, opportunities arise.
Our team has a wide range of backgrounds. Diversity of backgrounds and experience delivers a broader perspective. Perspectives which ultimately make for more rounded thinking and better answers for you.
Giving back to communities and society is fundamental to good business. And, it's part of our core. We are advocates of justice, equality, and opportunity. Everyone at Hogan Lovells is asked to volunteer at least 25 hours a year as part of their normal work duties. Around the world, our people are making a difference through pro bono activities, community investment, and social justice.