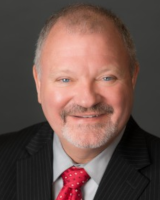 Robert F. Elliott
Firm: Bartlett LLP.
Location: Garden City - NY
1001 Franklin Avenue Third Floor




Garden City, NY 11530




USA
Tel : (516) 877-2900

Fax : (516) 877-0732

Email : robert.elliott@bartlettllp.com

Robert F. Elliott is a Founding Member and Senior Partner of Bartlett LLP. He is a graduate of SUNY, Downstate Medical Center with a Bachelor of Science Degree in Nursing. He worked as a Registered Professional Nurse, Hospital Risk Manager and Safety Officer until he earned his Juris Doctor degree from Brooklyn Law School. Since then, he has dedicated his career to the defense of health care providers and facilities who are sued for medical negligence matters or require regulatory and administrative representation before State and Federal Agencies. In the past decade, he has also undertaken to defend another group of fine professionals – municipal employees such as First Responders and Law Enforcement Officers and the municipalities which employ them.
Mr. Elliott is recognized as a preeminent member of the Bar by Martindale Hubbel. Since 2011 he has been consistently named a "Top Lawyer" in New York by the N.Y. Times Magazine as well as a "Super Lawyer" in Thompson Reuters Super Lawyer magazine. He has hundred thousands of defense matters over his career with scores of defense verdicts in high exposure matters. He is a member of Swarthmore's Who's Who – Worldwide, exemplifying his leadership and achievement as an attorney. He is a founding member of the New York State Academy of Trial Lawyers and proudly serves as its 10th Judicial District Director. He is an Adjunct Associate Professor at Hofstra University Graduate School of Health Sciences where he teaches Health Law and Medical Ethics.
Mr. Elliott regularly teaches attorneys at continuing legal education seminars. He consistently earns high marks for his legal acumen, wit and humorous presentations. He also teaches health care providers at continuing medical education seminars in Healthcare Ethics and Medical Liability issues. He has dedicated decades of service to his community as a volunteer firefighter and critical care EMT. He has started several not-for-profits and serves as an officer on the Boards of various charities.
---
Bartlett LLP.
For decades, the attorneys at Bartlett LLP have distinguished themselves as expert civil litigators, ensuring that each client's individual needs are met and justice is served.
The healthcare industry landscape is complex and ever changing. The healthcare law attorneys at Bartlett LLP have a deep knowledge of the laws and regulations that apply to the healthcare industry, and fully understand the daily and long-term demands required to successfully represent its clients.
Our team includes lawyers with a broad range of expertise. In addition to many years practicing law, our attorneys have served as Chairman of the Board of Trustees of a major teaching hospital, as hospital administrators, as a Registered Nurse, Dentist, an EMT, former Assistant U.S. Attorneys, and Assistant District Attorneys with experience in fraud and abuse issues, including Stark laws and anti-kickback questions.
The healthcare law group at Bartlett LLP represents a diverse client base in a wide breadth of healthcare regulatory and legal matters.