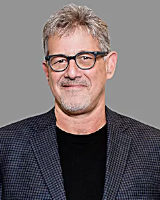 Richard Decker
Firm: Raines Feldman LLP
Location: Los Angeles - CA
1800 AVENUE OF THE STARS 12th Floor




Century City




Los Angeles, CA 90067
Tel : (310) 734-0400

Fax : (424) 239-1297

Email : rdecker@raineslaw.com

Richard Decker ("Richie") is a partner at Raines Feldman LLP and is chair of and heads the firm's Health Care Industry Group. He has over thirty years of successful experience in this field, regularly defending against multi-million dollar claims and obtaining multi-million dollar awards. In addition to health care issues, Richie also has considerable expertise in matters that pertain to the real estate, entertainment and sports industries. Among numerous high profile cases, Richie also served as one of three lead trial lawyers in the Los Angeles Angels of Anaheim in City of Anaheim v Angels Baseball LP name change case.
Significant Engagements
​

Represents numerous major health care organizations in a wide variety of managed care, provider and other business disputes
Obtained and defended against multiple multi-million dollar verdicts/judgments/awards in health care and general business disputes

​

​Regularly settles multi-million dollar health care and general business disputes
One of three lead trial lawyers for Los Angeles Angels of Anaheim in City of Anaheim v. Angels Baseball LP name change case
​
Professional Awards
​Premier Health Care Lawyers Exclusive Featured Attorney For Los Angeles 2020

Martindale-Hubbell Peer Review Rating of "AV"
Southern California Super Lawyer (2007 – 2018)
---
Raines Feldman LLP
Raines Feldman LLP has a comprehensive health care litigation practice with 9 attorneys with extensive knowledge of health care litigation and related business matters. With decades of experience in the health care industry, our attorneys provide complete litigation services to our health care industry clients.
Our health care attorneys regularly advise clients on litigation matters involving the full range of managed care and plan provider disputes, select white collar defense issues, ERISA litigation, as well as health care issues related to business strategy. Because the scope of a client's needs may extend simultaneously into many areas of law, our attorneys often work as teams to share their diverse experience and knowledge, providing our health care clients with comprehensive, efficient, and pro-active legal advice and business consultation.
The Firm serves as "outside general counsel" providing a full range of health care law services to the following types of clients:
​

Managed Care Plans (Knox-Keene Health Care Service Plans, HMOs, PPOs, and EPOs)
Management Services Organizations (MSOs)
Health Care Audit and Fraud, Waste & Abuse Detection firms
Other Ancillary Service Providers
Our Health Care Litigation Group teams include attorneys who have extensive state and federal court trial and arbitration experience. We also draw on the extensive corporate and real estate resources of the Firm to understand, in depth, the substantive legal requirements that frame our clients' disputes.
The depth of our legal resources allows us to assess the merits of a case accurately and rapidly. It also equips us to find creative approaches and solutions to complex legal problems and to best assist our clients in identifying and evaluating dispute resolution options.
Our long track record of success has been earned through a precise and disciplined approach to client representation. We speak to our clients using plain language not "legalese", so together we can clearly identify the client's options and answer questions regarding those options. Our firm's approach is to advise our clients privately on the merits and status of the matter at every step so that our clients are fully informed of all current developments, events, options and strategies.