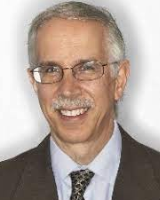 Richard A. Marchese
Firm: Woods Oviatt Gilman LLP
Location: Rochester - NY
1900 Bausch & Lomb Place




Rochester, NY 14604




USA
Tel : 585-987-2859

Fax : 585-445-2359

Email : rmarchese@woodsoviatt.com

Richard A. Marchese is a Partner in the firm's Elder Law and Health Care Practice Group responsible for handling all elder law and health care issues. He concentrates his practice in Medicaid and Estate planning, Social Security, Medicare and Medicaid eligibility and recovery matters, asset protection, issues of spousal support, and the use of trusts in Medicaid planning. Mr. Marchese also provides counsel to health care providers in matters of compliance with federal and state regulations, defense of government audits and investigations, voluntary self-disclosures, corporate compliance and professional licensure issues.
Prior to joining the firm, Mr. Marchese served for over fifteen years as Chief Counsel to the Monroe County, N.Y. Department of Social Services, advising the Chronic Care, Home Care and Adult Protective units at that agency. Mr. Marchese actively pursues appeals of Medicare denials of coverage, denials or discontinuances of Medicaid, and denials of coverage claims from insurance providers, including appeals of long term disability claims. He was Counsel for the Monroe County Provider Fund, Waste and Abuse Demonstration Project, and he now represents Medicaid providers in matters of compliance with government regulations and defense against government audits.
Honors
Named Exclusive Featured Attorney for Rochester – NY, Premier Health Care Lawyers 2021-2022
Named the 2021 Member of the Year by the New York Chapter of the National Association of Elder Law Attorneys.
Listed in the current edition of Super Lawyers Magazine.
Carries an AV Preeminent rating with Martindale-Hubbell.
Frequent speaker to the Elder Law Sections of the New York State and Monroe County Bar Associations, as well as the Estate Planning Council of Rochester
Recent Lectures
April 2021: Presented to the Greater Rochester Area Partnership for the Elderly on 4/21/21 on the topic of "Long Term Care Insurance and Planning for Home care Medicaid"
November 2018: Chaired the NYSBA Intermediate Elder Law CLE seminar in Buffalo.
April 2018: Presented on the topic of advance health acre directives to the MCBA (CLE).
May 2018 Presented to MCBA a 2018 Medicaid and Elder Law Update
April 2018: Presented to families with disabled children on the topic of special needs planning at Heritage Christian Service
June 2017: Presented at a CLE Program to the Erie County Bar on the topic of responding to audits and investigations by the New York State OMIG.
March 2016: Presented to the Trusts and Estates Section of the MCBA on the topic of "Advanced Medicaid
April 2016: Guest lecturer at the Collaborative Law Association of the Rochester Area, Inc. on the topic of estate and long term care planning in difficult marital situations
---
Woods Oviatt Gilman LLP
Whether in advance of clients needing long term care, or when they are in crisis, we advise on the programmatic and financial rules for choosing between, obtaining and financing long term care.
The attorneys in our group regularly counsel clients on:
The differing levels of long term care and how Medicare and Medicaid may help pay for them.
The use of long term care insurance as a component of planning long term care financing.
How family assets may be preserved for spouses and other family members and assist them to do so through the use of trusts, gifting and other planning techniques.
We assist with Medicaid applications, and represent our clients in administrative hearings and court appeals if benefits are wrongfully denied, or if claims are made for recoveries by Medicaid or nursing homes. For younger individuals with special needs, we can help them or their families establish supplemental needs trusts so savings or inheritances will be available for those needs without disqualifying them from public benefits.