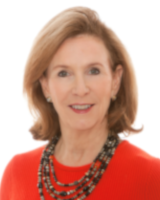 Lisa English Hinkle
Firm: McBrayer
Location: Lexington - KY
201 East Main Street, Suite 900




Lexington, KY 40507




USA
Tel : 859.231.8780

Fax : 859.231.6518

Email : lhinkle@mcbrayerfirm.com

Because healthcare is one of the most regulated areas in the country, one of the most difficult and important issues that healthcare providers face is compliance. Every healthcare provider needs to be aware of the need for compliance and for assistance in designing a program that is up-to-date with new regulatory initiatives and the Office of Inspector General's annual Work Plan. With over 30 years of experience, I advise healthcare providers of all types, including healthcare facilities and services, nursing facilities, hospice providers, hospitals, physicians, nurse practitioners, rural health clinics, laboratory providers and federally qualified healthcare centers in the areas of health law, regulatory and corporate compliance, fraud and abuse (Anti-kickback Law, Stark II, etc.), and state regulatory matters including certificate of need and licensing.  In addition, I have represented clients in a class action against Kentucky Medicaid. I have also represented a number of providers in the various federal fraud initiatives as well as in Medicare/Medicaid reimbursement, licensure, and business law matters. My work includes day-to-day counseling regarding compliance, reimbursement matters, employment problems, recruitment, preparation and review of provider contracts, and professional rights defense. I have counseled clients extensively on new and emerging issues in healthcare regulation, including compliance programs and codes of conduct, electronic medical records, and the ever evolving health care reform. I work to keep my clients well positioned and knowledgeable about regulatory matters and opportunities that include funding through federal initiatives and grant opportunities.
HONORS & AWARDS
The Best Lawyers in America®, 2010 – 2020 (Health Care Law)
2013 Top Rated Lawyer by American Lawyer Media and Martindale-Hubbell TM
2012 Leading Woman of Central Kentucky by Business Lexington
Kentucky Super Lawyers ®, 2007
AV Peer Review Rated by Martindale-Hubbell®
American Jurisprudence Award for Trusts and Estates
Member, The Fellows of the American Bar Foundation (Resident)
---
McBrayer
Since our founding in 1963, the law firm of McBrayer has provided successful representation to businesses and professionals throughout Kentucky, surrounding states and nationwide. Our clients continue to come back to us year after year, not only because of the swift response and personal attention from our experienced attorneys, but because we deliver quality counsel and results for reasonable fees across a wide range of legal matters.
We take a team approach to the challenging cases we handle. Our attorneys bring focused experience in diverse legal disciplines, enabling us to take on complex transactions and legal matters that straddle multiple areas of the law. With offices in Lexington, Louisville, Greenup, and Ashland, and a government relations office in Frankfort, Kentucky with a presence in Washington, D.C., we can also address cases that are far-reaching geographically.
Although we are skilled negotiators and arbitrators when appropriate, that is not where our advocacy stops. In the more intricate and high-stakes contested matters we handle, we prepare for the likelihood of trial where we are known for our preparedness and experience.
For over half a century, our firm has consistently delivered value to clients. As we have expanded into new areas of law, we have not wavered from that mission. We invite you to speak with one of our experienced Kentucky lawyers.