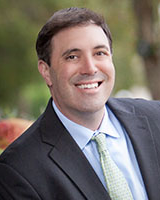 Jeff Marcus
Firm: Marcus, Neiman & Rashbaum, LLP.
Location: Miami - FL
One Biscayne Tower




2 South Biscayne Blvd, Suite 1750




Miami, Florida 33131
Tel : 305-400-4262

Fax : N/A

Email : jmarcus@mnrlawfirm.com

Jeff Marcus is a highly regarded trial lawyer and former federal prosecutor whose practice focuses on high stakes white collar and civil litigation.  Jeff is known as a creative and tenacious litigator whose skills shine in difficult cases.  This year, he was one of a small group of Florida lawyers ranked in the top band for litigation and white collar defense by the prestigious Chambers USA.   In those rankings, Jeff has been described by peers and clients as an "extremely effective" trial lawyer with a "keen eye for understanding the dynamics and strategy of a case," who "brings high intellect," "superb" writing skills and "a thorough and conscientious approach to all his cases."  Jeff also has been recognized by a wide range of other peer groups and publications, such as Best Lawyers of America, as a top lawyer.
Jeff's out-of-the-box approach has built a reputation for excellence in and out of the courtroom.  In his white collar practice, Jeff successfully has represented individuals and companies in many high-stakes matters that never see the light of day to the delight of his clients.  In one multi-year investigation,  Jeff secured a full declination of all charges and penalties for a Fortune-100 company, which was the target of a criminal RICO and fraud probe, after making a series of presentations  casting  doubt on the statistical methodology the government used to develop its allegations of fraudulent billing.  In another recent probe, Jeff recently obtained a full declination from the Department of Justice for a nationally-prominent physician accused of performing unnecessary surgical procedures.  To clear his client, Jeff put together a team of top medical experts and rebutted the allegations with state-of-the-art medical presentations.
In court, Jeff does not back away from a fight.  Just within the past year, Jeff tried three lengthy and difficult high-profile federal white collar cases, and, in each one, obtained dismissals on a majority or more of the charges.  In one notable victory, after more than 3 months of trial, Jeff won an acquittal on all eleven federal kickback and fraud charges for his client, a district manager for a Fortune-500 pharmaceutical company.  More recently, Jeff obtained a dismissal with prejudice on all claims against his client in a federal qui tam case.
Prior to being a Founding Member of Marcus Neiman & Rashbaum LLP, Jeff was a shareholder at Kenny Nachwalter P.A. where he headed the firm's White Collar Practice and before that was a federal prosecutor in the Southern District of Florida's Criminal Division.  As an AUSA, Jeff successfully tried more than 25 cases to verdict and briefed and argued numerous appeals before the U.S. Court of Appeals for the Eleventh Circuit.  Jeff specialized in economic crimes, and was a healthcare fraud coordinator, where he led numerous investigations involving hospitals, health care providers, pharmacies, laboratories, and companies involved in the manufacture, sales and distribution of pharmaceuticals, medical devices and durable medical equipment.  Prior to joining the government, Jeff practiced with Eckert Seamans in Boston, Massachusetts where he specialized in white collar and complex commercial cases.
---
Marcus, Neiman & Rashbaum, LLP.
Founded by three highly-regarded former federal prosecutors, MNR is a white collar trial boutique, with offices in Miami and Fort Lauderdale, comprised exclusively of trial lawyers with a proven track record of excellence and success.
Our founding partners collectively have tried more than 75 cases to verdict, and each has won significant courtroom victories both as defense lawyers and prosecutors. We draw on that experience, each and every day, to optimize our clients' interests during government investigations and at all stages of criminal and civil litigation. We represent individuals and businesses of all sizes, from Fortune 100 to family-owned companies, and deliver our clients a personalized and focused approach by handling only a small number of cases at any given time. We understand the havoc that criminal and regulatory inquiries can cause on business and reputation and aggressively work to resolve our clients' problems quickly and quietly. We relish the "tough" fights, with the bulk of our practice focusing on "high stakes" or "bet the company" cases, both in South Florida and around the United States.