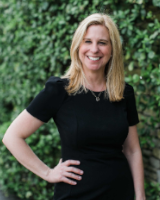 Emily W. Newman
Firm: Dzenitis Newman, PLLC
Location: Louisville - KY
8006 Lyndon Centre Way




Louisville, KY 40222




USA
Tel : (502) 614-8485

Fax : (502) 614-8486

Email : enewman@dznlaw.com

For over a decade Emily has defended, tried, and arbitrated cases throughout Kentucky, Ohio, and Michigan for professionals in various trades and professions. For the last 10 years she has focused her career on representing hospitals, doctors, long-term care facilities, and other healthcare providers in litigation and risk management. This includes obtaining a defense verdict in the defense of a nursing home in Northern Kentucky against a $53 million trial demand, successfully arbitrating a hospital case obtaining a favorable award, obtaining dismissal of punitive damages during a nursing home trial, and being awarded attorney's fees after a defense verdict was returned for resident's rights claims. She also lectures to medical providers on risk management and litigation.
Prior to forming Dzenitis Newman, Emily was a partner in a large multi-state law firm where she was Co-Chair of the Long Term Care Liability practice group. Emily was honored as an Ohio Super Lawyer Rising Star in 2010 and 2011. She continues to be awarded that same honor in Kentucky from 2015 to present.
Education
J.D. University of Toledo College of Law, 2004
B.A. Miami University, 2000
Admissions
Commonwealth of Kentucky, 2011
State of Ohio, 2004
State of Michigan, 2005
U.S. District Court of Northern Ohio, 2005
U.S. District Court of the Western District of Kentucky, 2011
U.S. District Court of the Eastern District of Kentucky, 2011
Professional Memberships
Kentucky Bar Association
Louisville Bar Association
Ohio State Bar Association
Michigan State Bar Association
Defense Research Institute
Kentucky Association of Health Care Facilities
Accolades
Premier Health Care Lawyers, Exclusive Featured Attorney Louisville KY 2020
Ohio Super Lawyer 2018 – 2020
Kentucky Super Lawyer Rising Star, 2015 to present
---
Dzenitis Newman, PLLC
Dzenitis Newman is a law firm dedicated to the defense of healthcare professionals. Before forming the firm, the attorneys at Dzenitis Newman built the medical malpractice and long-term care practice groups of a large, multi-state law firm. They left in January 2016, to create a firm better suited to meet the needs of their clients.
The attorneys at Dzenitis Newman have decades of trial experience defending doctors, hospitals, long-term care facilities, and other healthcare providers. Our attorneys provide clients with effective and efficient representation, starting with the first phone call and continuing through trial. We have the medical and legal expertise required to stay at the forefront of the law. And we try cases that other lawyers settle.
Medical malpractice defense requires courtroom experience. Our attorneys have decades of trial experience defending physicians and hospitals in court. We work with world-renowned expert witnesses, medical illustrators, and nurse paralegals in presenting your defense.
Medicine is ever changing and so is the law. Plaintiff's lawyers are constantly developing new theories of liability and approaches to attack your reputation. Your attorney must be aware of these changes to defend you. The lawyers at Dzenitis Newman PLLC have this knowledge and will provide you the best defense possible. The days of meeting your lawyer a week before your deposition to prepare are over. We leave no stone unturned in fighting to protect your professional integrity from day one.