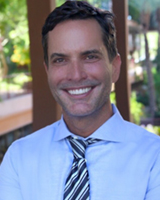 Edward O. Comitz
Firm: Comitz | Beethe
Location: Scottsdale - AZ
6720 N. Scottsdale Road, Ste. 150




Scottsdale, Arizona 85253




USA
Tel : 480.998.7800

Fax : 480.219.5599

Email : ecomitz@cobelaw.com

Ed Comitz heads the firm's healthcare and disability insurance practice, and has earned a national reputation for prosecuting claims based on fraud, insurance bad faith, and unfair business practices. He has extensive experience in disability insurance coverage and bad faith litigation, representing physicians and other professionals in reversing denials of their disability claims, principally in federal courts. For more specific information about this practice area, please visit disabilitycounsel.net.
Mr. Comitz has also represented institutional and professional clients in complex litigation matters involving antitrust, banking, business torts, corporate and partnership matters, employment, fraud, professional liability, securities, unfair competition, real estate and receiverships. He is also experienced in assisting with the practice management needs of healthcare professionals, providing consultation and representation in regulatory compliance matters, personnel and human resource issues, employee disciplinary actions, independent contractor and managed care agreements, breach of non-compete and anti-solicitation agreements, state licensure, board hearings, succession planning and collections.
He has received an AV-rating by the Martindale-Hubbell Law Directory predicated on his legal expertise and professionalism. In addition, Mr. Comitz is recognized as a Southwest Super Lawyer by Law and Politics. The rigorous selection process included 18,000 attorney ballots, followed by creation of a candidate pool, extensive peer evaluation and final selection. Only the top 5% of the total lawyers in Arizona and New Mexico were selected. Mr. Comitz also ranked "Superb" by Avvo, which rates and profiles over 90% of licensed attorneys in the U.S. based on research, client reviews, lawyer disciplinary histories and peer endorsements. Moreover, Mr. Comitz has been named a "Top Attorney" by Arizona Business Magazine (Healthcare) and Ranking Arizona (Commercial Litigation).
Mr. Comitz has served as counsel and on trial teams involving several high-profile consumer protection cases, including, among many others, Grant v. Arthur Andersen, L.L.P. et al., the securities fraud and consumer class action arising out of the collapse of the Baptist Foundation of Arizona. In those proceedings, class counsel and others reached settlements totaling $238 million, including a $217 million settlement with Arthur Andersen relating to its role as auditor for BFA. The $217 million settlement with Arthur Andersen is the largest settlement amount ever paid by a Big Five accounting firm not associated with the savings and loan crisis, and twice the settlement amount Arthur Andersen has ever agreed to in settlement of an auditing claim. In addition, while associated with the international law firm, Squire Sanders & Dempsey, L.L.P., Mr. Comitz worked on multi-billion dollar antitrust litigation involving key participants in the satellite communications industry.
Mr. Comitz is a member of the State Bar of Arizona, the Maricopa County Bar Association, the American Association for Justice, and the Arizona Trial Lawyers Association. In addition to his pro hac vice appearances, Mr. Comitz is admitted to practice in the State of Arizona; and the U.S. District Court, Districts of Arizona and Colorado. Mr. Comitz is an adjunct professor at Arizona State College of Law. He received his B.A. in journalism, magna cum laude, from Creighton University and his J.D., cum laude, from Seattle University, where he was a Merit Scholar and Associate Editor of the Law Review.
---
Comitz | Beethe
Comitz | Beethe is an AV-rated boutique litigation and transactions firm based in Scottsdale, Arizona. Our primary practice areas include professional disability claims/insurance bad faith and litigation, business litigation, healthcare, real estate, and equine industry disputes.
We aim to exceed each client's expectations with prompt and informed personal attention, effective problem-solving and a studied strategy tailored to the best possible result. Our goal is always to provide thoughtful solutions to complex legal and business matters, and we have a track record of successfully resolving disputes, closing transactions, protecting assets and securing rightful insurance benefits for our clients.
Our attorneys bring diverse talent, accomplishments and experience to their work, including years spent practicing in large regional, national and international firms. We invite you to contact us to discuss how we can assist you in meeting your goals.