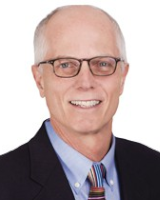 David Jose
Firm: SmithAmundsen LLC
Location: Indianapolis - IN
201 North Illinois Street, Suite 1400




Capital Center, South Tower




Indianapolis, Indiana 46204-4212
Tel : 317.615.3114

Fax : 317.615.3115

Email : djose@salawus.com

In today's rapidly changing health care market it is essential to have legal counsel that understands the business side of the health care field as well as the strategic direction of our health care system. Reimbursement, regulatory and delivery system changes are creating opportunities for new partnerships and clinical integrations that are often challenged by technology or regulatory constraints. In this evolving environment, David's clients appreciate having an attorney who understands their business and their goals, and how to navigate legal and compliance challenges.
As a member of the firm's Health Care Practice Group, David represents community mental health centers, hospitals, physicians, and long term care facilities in a variety of matters. He regularly assists clients with regulatory compliance, reimbursement and audit appeals, licensure enforcement actions, internal investigations, clinical and financial integration transactions, commercial and corporate transactions, and nonprofit corporate governance. He has given presentations on a variety of legal, regulatory compliance and governance issues for local, state and national legal associations as well as health care provider groups and trade associations.
Outside the office David volunteers and supports a variety of civic, service and cultural organizations. He is an emeritus board member of the Phoenix Theatre of Indianapolis and the Cope Environmental Center in Centerville, Indiana. He is a current board member of the Indiana Recycling Coalition and the Coalition for Our Immigrant Neighbors, and serves as legal counsel and board member for the Kurt Vonnegut Museum and Library. He is an active supporter of organizations that expand opportunities for individuals who are marginalized due to disabilities and other adversities. David served many years on the Board of Directors of Tangram, an organization that helps individuals with disabilities live actively and independently in their communities. He is a Team Leader for the Wheeler Mission Team and serves as a member of the Indianapolis Advisory Board for Back on My Feet, which provides community support and resources for homeless individuals.
HONORS
Selected Premier Health Care Lawyers Exclusive Featured Attorney for Indianapolis 2019, 2020
Selected to The Best Lawyers in America© in Health Care Law: 1996, 1997, 1998, 1999, 2000, 2001, 2002, 2003, 2004, 2005, 2006, 2007, 2008, 2009, 2010, 2011, 2012, 2013, 2014, 2015, 2016, 2018, 2019, 2020
Selected to the Indiana Super Lawyers list: 2017, 2018, 2019
Indiana State Bar Association, Community Service Award: 2015
Back on My Feet, Volunteer of the Year Award: 2015
Mayor of Indianapolis Community Service Award: 2013
MEMBERSHIPS & INVOLVEMENT
Member: Indiana State Bar Association, Healthcare and Medicine Law Section; American Health Lawyers Association, Behavioral Health Task Force
Fellow: Indiana Bar Foundation; Indianapolis Bar Foundation
---
SmithAmundsen LLC
Virtually all firms tell you what great lawyers they are, what amazing technology they use and how valuable their counsel is to your business. While we do think all that is true of our services, we know that platitudes and generalizations will not help you distinguish SmithAmundsen from competing firms.
Health care has been rapidly changing for many years, and our attorneys have been advising health care providers to help them succeed in navigating these changes while addressing the shifting and expanding risks they face. Advising health care clients in this legal and regulatory landscape requires a familiarity with the organization's mission and operations as well as the technicalities of changing laws and enforcement practices.
Our health care attorneys have been working closely with providers across the care continuum for over thirty years. We have worked with hospitals, long term care providers, physicians, mental health centers and a variety of other providers and ancillary vendors to our health care system. As a result, we understand the important role played by different providers, and this provides a deeper appreciation for the business objectives as well as legal landscape for each health care client.